Founded in 2012 at Franco-Italian pianist Lorenzo Naccarato's initiative, the trio presents a cinematic music inspired from the impressionist and minimalist repertoire (Maurice Ravel, Claude Debussy, Erik Satie), from current jazz (Robert Glasper, Christian Scott) and from repetitive music (Philip Glass, Steve Reich).
Released in March 2016 on label Laborie Jazz, the first album received an enthusiastic welcome from the public as well as the media (Jazz Magazine, FIP, UKVibe, Observador Portugal, Times of India, etc.). At the end of 2017 and the beginning of 2018, the trio sets on their first international tour (India, China and Ecuador), then releases a second album in September 2018.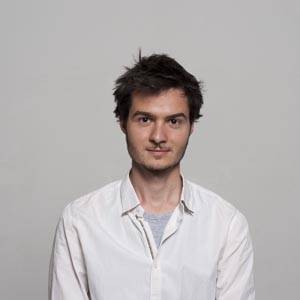 Lorenzo Naccarato
piano
Lorenzo Naccarato studies classical piano for ten years before enrolling in a musicology curriculum at the university in 2007, with a specialization in jazz and improvised music. He conducts a research project around Thelonious Monk and participates in master classes under the supervision of Enrico Pieranunzi, Claude Tchamitchian and Andy Emler, whose influence is decisive in his approach to composition and ensemble playing.
He develops a repertoire of compositions for solo piano and trio (piano – double bass – drums) and creates the Lorenzo Naccarato Trio in 2012. Contacted by Radici, a Franco-Italian review, he writes the orchestrations of a show on Italian cinema soundtracks. More recently, he creates two "ciné-concerts" (live music during a movie projection) for the Cinémathèque de Toulouse. Also, since 2017, during the literary festival Le Marathon des mots, he performs live with illustrator Bruno Liance on the subject of Nina Simone's and Thelonious Monk's lives. In 2016, he joins label Laborie Jazz, with whom he continues to develop his trio project.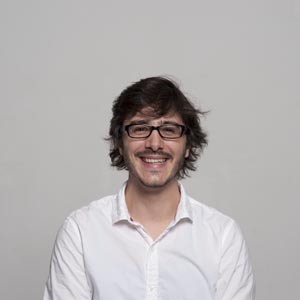 Benjamin Naud
drums
After a bachelor's degree in classical musicology, Benjamin Naud enters the jazz section of Toulouse conservatoire in 2007 to study drums. He participates in improvisation workshops by Richard Calléja and then completes his studies with Christian Salut, at the Dante Agostini school. Between 2009 and 2012, he's the drummer of the blues band Mannish Boys and as such gives more than 150 concerts in Europe. Passionate about world music, he records an album with Brazilian author Carlos Papel in 2011 and participates in two tours with Angolan artist Alberto Mvundi.
Looking for ensembles providing more space for improvisation, he discovers with interest the compositions of pianist Lorenzo Naccarato. Their musical affinities confirmed, they decide in 2012 to form a trio with double bassist Adrien Rodriguez.
Since 2016, he also composes for the Benjamin Naud Quartet, and has joined the current music project Agathe da Rama.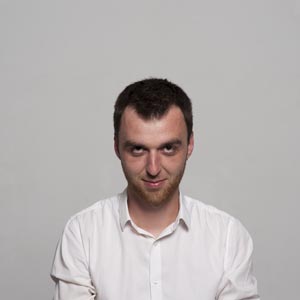 Adrien Rodriguez
bass
Initially a bassist, he studies classical double bass at Toulouse conservatoire and gets his third-cycle degree with honors. He therefore decides to major in jazz musicology at the university.
During the same period, he collaborates to current music project by the band Pauvres Martins. He also participates in ciné-concerts with pianist Raphael Howson at the Cinémathèque de Toulouse. More recently, publisher Editalie asks him as well as Benjamin Naud to participate in the creation of shows about Italian culture.
He first meets Lorenzo Naccarato in 2010 during a masterclass by double bassist Claude Tchamitchian. He joins the Lorenzo Naccarato Trio project from the onset,
in 2012, and is now dedicating himself to jazz and alternative music.